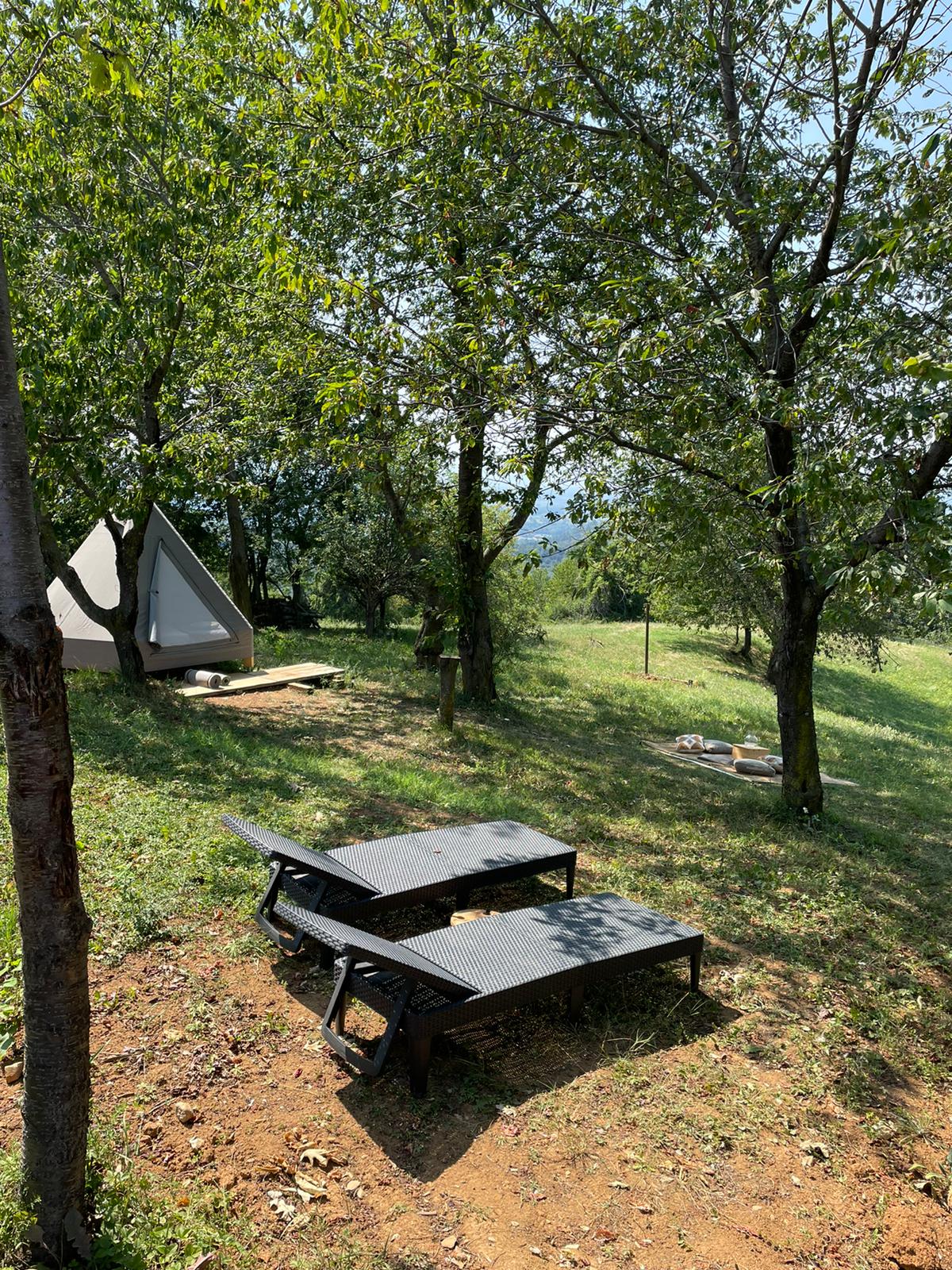 The Acomo Family's farm has been raising goats for some time, and for the past two years they have now been including certified Angus Aberdeen breed of cattle in the wild with excellent results. Tourist accommodation also took off three years ago, following the construction of the three suites Bisalta, Monviso and Turra. Today because of the need to meet the high demand we have a desire to complete the already existing facilities with the aim of increasing the number of beds by taking advantage of the beauty of the hill on which we are located.
The Nature Village was born out of the idea of sharing the quietness that exists at Cà Del Pian;
Is reconnection with, precisely, Nature and its rhythms.
We plan to build 3 housing units, bungalow type, consisting of 4 beds and a private toilet each. [vedere foto allegate] Eco-sustainable green building structures respectful of the surrounding environment, with autonomous electrical system (management of energy resources through installation of photovoltaic panels) and plumbing system aimed at saving the resource.
These three units will be immersed in the Park, some of which already exists and some of which is being planned. The design phase is about habitat protection and biodiversity; we will plant plants, flowers and shrubs that attract pollinating insects, especially bees, to contribute in our own small way to creating the perfect natural environments for repopulation in the Garden of Colors.